Capping Redundant Drains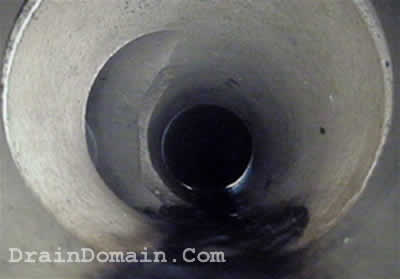 Who would ever expect that a redundant drain could cause so much trouble ?, well clearly not your average builder (sorry lads) or it would appear your average building control officer as the amount of correspondence we ge through this site related to this particular problem is staggering.
Redundant branch lines, manholes and junctions can be the cause of numerous issues on a live drainage systems, typical scenarios are as follows.

Rat & Rodent Ingress To A Property
The main cause of rodent ingress from a drainage system into a property is when they find a conveniently redundant manhole or branch line that has not been capped off properly, this would typically be due to a new extension or conservatory being constructed over the original drainage system The usual specifications for redundant drainage is that it be excavated and removed, flood grouted (filled with concrete or mortar) or that any disused connections be capped off and sealed.
The reality unfortunately is that the builder, ground worker etc smashes a kitchen gully at ground level before stuffing an empty cement bag down the remaining branch line. The rats enter the branch line chew through the bag and find themselves inches away from a sub-floor or wall cavity and bingo they are in.

Drain Fly Infestation
These lovely little drain mites feed on waste matter in the sewer system and when you have a system prone to blocking or even the odd partial blockage solids and waste matter will build up in a redundant branch line, the flies start to feed and breed and if they find a way out and into your sub-floor or cavity they will infest the area very quickly.
Internal Venting From Sewer System
Pretty much the same scenario as above, when you have a poorly capped branch line adjacent to a wall cavity or beneath a sub-floor the foul air from the sewer system can find its way into the property
Waste Water Loss From The Drainage System
A drainage system in fairly good condition will show signs when it is blocked or partially blocked, gurgling gullies, toilets slow to drain and ultimately sewage flowing out of manholes tell their own story, however if you have a redundant branch line acting as an overflow a drainage system can be partially of fully blocked for weeks or months before you know about it.
As a result major water loss can occur into the sub-soil or even a sub-floor and the first you know about it will be the bad smells, the drain flies or even the cracks in the brickwork due to foundation subsidence.
Water Ingress Into The Drainage System
Water can enter the drainage system through redundant branch lines whether it be from a burst water feed, a leaking joint from an adjacent drainage system or even ground water, the major risk here is that if the water has an easy path to follow soil erosion can occur, this not only washes debris into the drainage system but it can also undermine properties, driveways and hard standings.
Septic tanks and treatment plants will not operate correctly if large volumes of water pass through them other than waste water, similarly pump stations will be over worked if ground water or water from a burst water main can enter the system and this will shorten the life of a pump as well as making that little wheel on your electric meter spin a little faster.
Tree Root Ingress Into Main Line Drainage
Roots will get into any unprotected drainage system in search of water to feed on, however we find that the growth in redundant branch lines if far more aggressive as the roots grow down the dry and empty spur towards the live main line. It is not uncommon to survey a system and see slight root ingress to numerous joints but when you come to a redundant branch you find a root mass protruding into the main line.
Root cutting the main line is a fairly simple process but removing a root mass protruding from a branch is a little more difficult and if you do manage to cut the roots back they will grow back stronger and thicker..
Ghost Connections & Branch lines
Its not uncommon to find junctions and connections on drainage systems that were never actually used, there are a couple of reasons for this namely the design of the system changing during the installation or more often than not the guy installing the system not reading the drawing correctly.

You also find junctions in the crown of the pipe that apparently don't serve any purpose, these were usually installed so that the system could be bunged off and pressure tested and are often found just downstream of a chamber (because the chamber had to be tested as well) or prior to a boundary line.
Strangely enough after going to the trouble of installing these junctions and performing a pressure test they would quite often cap the junction with a shaped piece of slate and a mix of mortar, which can succumb to root and water ingress over the years
New Build Drain Specifications
As part of many new build projects a basic requirement is that any old drainage runs beneath the proposed footprint either be excavated and removed or that they be capped off or flooded with concrete, this is to ensure there is no settlement or movement in the future and to prevent rodent activity It is therefore often easier on deeper systems to cap the connection at the point of outfall prior to filling the line with grout or concrete
The Solution
So now that we have scared the life out of you with all the terrible things that can happen we had better give you some solutions, if the defective or problematic branch can be located adjacent to the property then its a simple enough job to excavate onto the pipe, insert a compression bung and then cap off with concrete.
However it is often the case that the branch is beneath an extension or conservatory and you may not want your patio or driveway digging up so given the correct access we can cap the line off at the point of outfall using a Cipp drain liner or a drain patch liner, These processes are water industry approved and the nominal internal diameter loss is more than compensated for by the smooth finish on the liner.
If you have any issues with internal venting, rodent ingress or any of the problems mentioned above you will need to find an experienced contractor to carry out some basic investigation works, this would normally involve a drain camera inspection in order to locate and account for all live connections.