Storm Water Culverts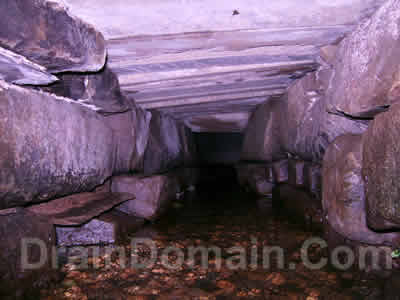 I suspect that the term culvert means different things in different parts of the country and it is probably all encompassing with regard to channeling water.
Culverts are covered channels carrying ground water from one place to another, traditionally ditches and water courses would be culverted so that land could be reclaimed or drained and they are often associated with railway and canal construction. A typical culvert would comprise of a flagged base, loose masonry walls and a flagged top, having said that i have worked on circular culverts constructed of jointed brickwork that were looking as good as the day they were built some 150 years earlier.

Surveying Storm Water Culverts
Now these beggars are notoriously difficult to survey as they seldom run true or straight, most drainage cameras rely on the uniformity of a pipe to direct the camera as it progresses through a system whilst culverts due to their construction have sharp and irregular edges on their internal walls, they tend to have rough bases that collect silt and often parts of the masonry that form the culvert fall into the system and form an obstruction.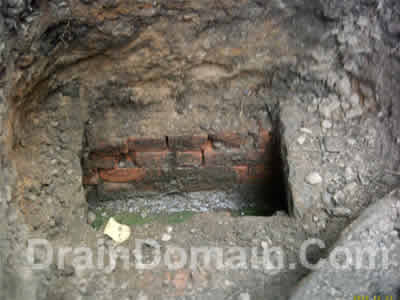 There are of course steerable tractor camera units and cameras that run on tracks but many contractors are not happy to send their `baby` into a situation where they may not get it back in one piece, for this reason they will often require a cable or line be passed through a system (often a job in itself) so that they have control of the camera from both ends before they attempt a survey.
The image to the right shows an excavated brick and flag box culvert with its top removed, this particular section had suffered root ingress which in turn had caused a build up of silt and debris until the system blocked


Culvert Location
Some culverts are so large that you can walk through them and a man-entry team can be employed to walk and survey the system, there are obviously safety implications with such works and they should not be attempted by untrained personnel.
In most domestic cases if the culvert is not suitable for a camera inspection then the best you can do is sonar trace the line for as far as possible and excavate and then repeat the process until you have uncovered the defect.
High pressure water jetting is also an option but again you can cause as much damage to an older system by flushing out sub-soil and masonry and undermining the structure of the culvert, because the older masonry and box brick systems were not jointed in any shape or form culverts are susceptible to root ingress, silting, impact damage and the steady erosion of the sub-soils that support it can lead to structural problems.


Culvert Riparian Ownership Issues
Ownership of culverts is a real hot potato as they are often classed as a riparian ownership issue, this basically means that you don`t use it, you don`t get any benefit from it, you may not even know it exists but it is your responsibility to maintain it while it runs beneath your boundary lines.
The first thing many people know about the culvert passing through their land is when the patio is two foot under water or the garden shed disappears down a meter deep hole, and because it is not a sealed service pipe serving the property your insurers will not want to know about it.
Culvert Repair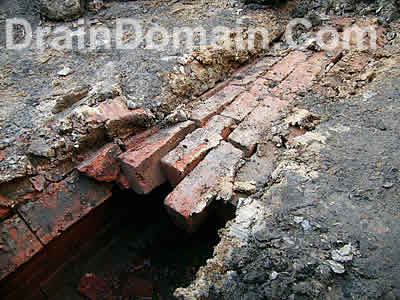 If you have a defective culvert running beneath you lawn then the cheapest method of repair is excavation, in most cases you excavate at the point of a collapse or root ingress and clean the remainder of the system the best you can from that point and install a chamber for future maintenance.
There are however occasions where the entire run needs renewal or diverting and this can be done using an adequately sized pipe or modern concrete box sections, it really depends on access to the site for machinery and plant. There are also methods for relining larger diameter culverts if they can first be cleaned sufficiently.